Details

Published: Thursday, 29 November 2018 16:43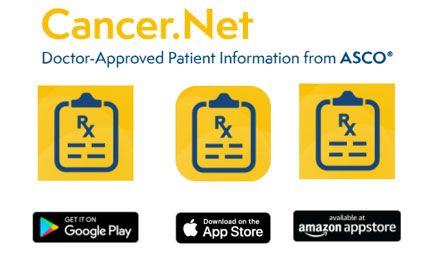 Our first app for review is geared to people starting or currently receiving cancer treatment. It would also be very helpful after treatment to track long-term symptoms and medical follow-up. Cancer.Net Mobile is available free for iPhone, iPad and Android. This app is available in Spanish, too! Just download on a Spanish-enabled device.
It offers tools to help understand cancer and monitor health. Developed by the American Society of Clinical Oncology (ASCO), it includes the latest medical information from a reliable source. In Google Play it has a 4.3 star (out of 5) rating. The latest update (version 4.0, June 2018) has made this app much more user-friendly, and it appears that they addressed technical problems that were previously reported.