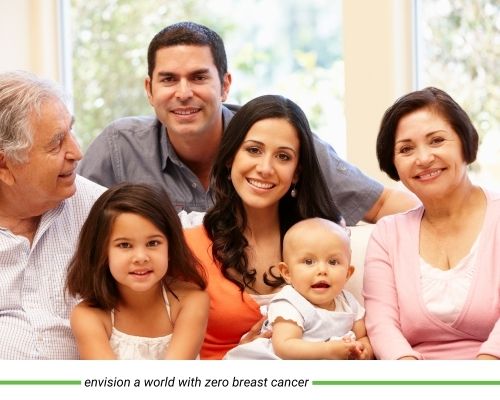 Explore the highlights of 2023, a year marked by significant work to reduce breast cancer risk and support survivors' health and wellness. The success of our Healthy Futures Activity Book nationwide, expanding Generations into Spanish as Generaciones, and introducing a new Survivorship factsheet on heart health and breast cancer all demonstrate our unwavering commitment to health and wellness. Your support makes these achievements possible, impacting communities globally. Take a closer look at the details and consider donating today to sustain our mission and join us in envisioning a world with zero breast cancer.

---
Healthy
Futures

In 2023, our
Healthy Futures Activity Book
made its mark in
45 states
across the country! From coast to coast, young minds embraced the joy of healthy living through our interactive and fun activities. We are proud to share that
3,670 kids ages 5-8 completed the Healthy Futures Activity Book, taking proactive steps to reduce the risk of early puberty and breast cancer later in life.

"ONE BIG EYE OPENER WAS SLEEP AND HOW LIGHT CAN AFFECT THEM AT NIGHT. SEVERAL GIRLS FALL TO SLEEP WITH THE GLOW OF THE IPAD OR TV'S"
— Girl Scout Troop Leader
Sterling Heights, Michigan
"The Healthy Futures Program is an outstanding way to teach children about wellness practices they can implement into their daily lives. Our students loved the hands-on learning opportunities provided in the activity book. It was perfect for a wide range of ages and diverse learners!"
— Hope Felman
Bridge the Gap in Marin City, California
"We did a fun activity to learn how to make a balanced meal. We tracked our sleep to see if we were getting the proper amount. We made 'happy bags' of items we can use when we are stressed or overwhelmed"
Girl Scout Troop Leader
Warren, Michigan
"OUR TROOP LEARNED THAT IT'S NOT JUST ABOUT EATING HEALTHY. WHILE IT IS A BIG PART, GETTING ENOUGH SLEEP AND STAYING ACTIVE AND HAPPY IS ALSO A MAJOR COMPONENT"
Christina Hafner
Levittown, New York
Generations
Generaciones

In 2023, we expanded our Generations campaign to Generaciones, bridging the language gap for Spanish speakers. This initiative educates individuals about the risks of endocrine-disrupting chemicals (EDCs) on health. Developed in English, we adapted it for cultural relevance, collaborating with Marin County's young adults. Their feedback refined poster translations and website content, providing individuals with information to make informed decisions and reduce EDC exposure, consequently lowering the risk of diseases like breast cancer.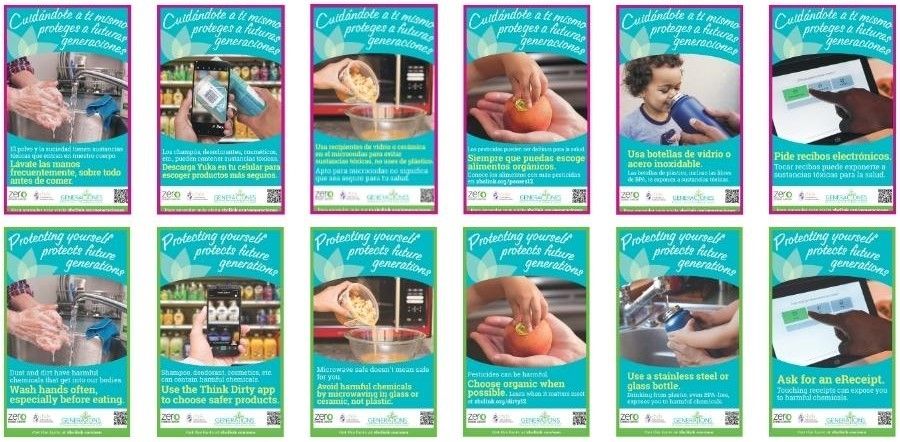 Survivorship

In 2023, our Survivorship Factsheets series broadened its scope with the addition of "Heart Health and Breast Cancer." Like our factsheets on memory & thinking problems and neuropathy, it was meticulously crafted in collaboration with survivors and scientists from the Pathways Study to be bilingual and culturally-tailored. With personal stories, research insights, and practical tips, our factsheets are designed to provide crucial information to individuals diagnosed with cancer and their caregivers.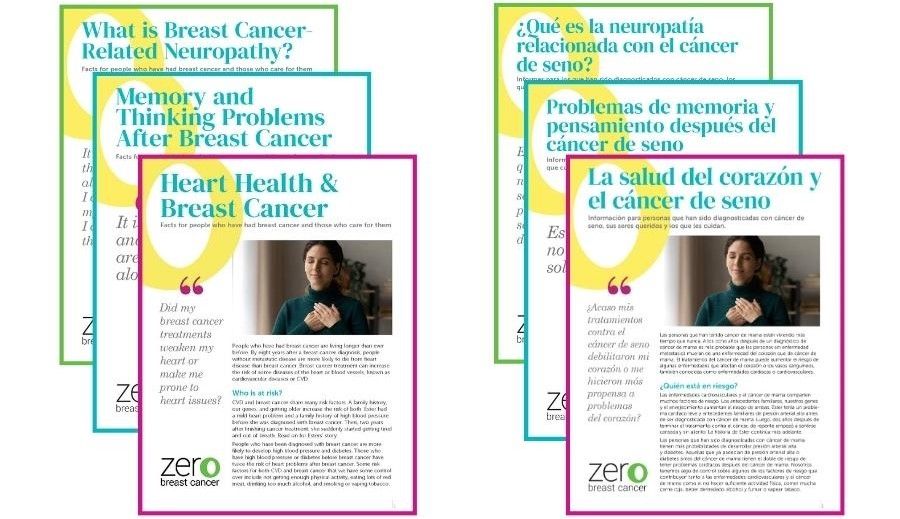 We hosted two webinars featuring esteemed researchers from the Pathways Breast Cancer Survivorship Study. The first, "Thriving and Breast Cancer: What we've learned from the Pathways study," delved into expert findings on diet, nutrition, and Vitamin D. The second, "People, Places, and Breast Cancer: The Pathways Study and how our communities impact survival and quality of life," explored the impact of social support, social networks, and neighborhoods on breast cancer outcome. These events provided a platform for shared insights, fostering a supportive community for survivors, caregivers, healthcare providers, and researchers alike.


"Loved hearing the voice of the advisory council woman - while not an academic, so very wise!"
— Webinar Participant
"The information about the effect of a community on cancer was terrific. So useful!"
— Webinar Participant
"I was encouraged to see the information provided by Dr. Shariff-Marco because it expands … what is told (to) patients to live healthful lives. It's important to take into consideration their socioeconomic constraints as well as their living/working situations. Thank you."
— Webinar Participant
Breast Cancer
Risk Reduction

In 2023, our Breast Cancer Risk Reduction work took a fresh turn! We teamed up with four awesome high school interns who created a survey to check how well our educational materials click with teens. This tool will guide our efforts in adapting resources to better meet the needs of young minds. Our interns didn't stop there. They kicked off TikTok accounts—one in English, one in Spanish—spreading awareness in a way that resonates with youth.
Our commitment to prevention continued with impactful high school visits. Teens across Marin County spun the wheel, clearing up myths and learning facts about breast cancer. Additionally, our breast cancer risk prevention materials—brochures, posters, and postcards— were distributed in schools, community resource centers, cancer resource centers, clinics, universities, and churches accross the US.

"Working with ZBC has allowed me to grow communication skills while learning about the world of breast cancer and research"
Julia St John
High School Intern
"Zero Breast Cancer products, including posters, pamphlets, and postcards have helped me educate my freshman and sophomore high school students. The bright colors and graphics are ideal for catching students' attention... Thank you ZBC for your support of my classroom and students by creating helpful publications!"
Jeniffer Proffitt
Poway High School, CA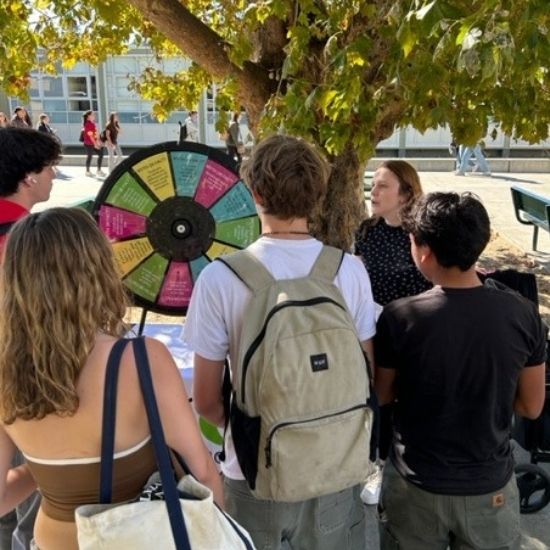 Thank you
from Team ZBC