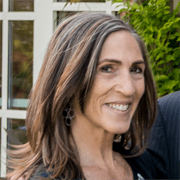 Social Service Worker
County of Marin Aging and Adult Services
Executive Director
Breastoration Ink
For over three decades, Fern has worked as a public health specialist within a variety of disease prevention and health promotion programs. She recently retired from the UCSF Department of Medicine at San Francisco General Hospital (SFGH) after 9 years as Program Director of the Avon Comprehensive Breast Care Program.
At SFGH, Fern implemented a pilot project to provide 3D nipple and areola tattoos to almost 50 medically underserved patients. The evaluation revealed powerful emotional responses and positive impacts on body image and self-esteem. A 23-year breast cancer survivor herself, Fern had a vision to create universal access to 3D nipple and areola tattooing as a non-surgical option for completion of breast reconstruction. She launched Breastoration Ink in early 2019 with grant funding from To Celebrate Life Breast Cancer Foundation.
As a founding board member of Zero Breast Cancer, Fern remains actively involved with various breast cancer initiatives in and around the Bay Area. Her passion for community-based participatory research, education and advocacy helps keep the environment on the breast cancer research agenda. Residing with her family in Tamalpais Valley for over 35 years, Fern cherishes all that Marin County has to offer, including hiking its beautiful trails and staying fit with yoga, Pilates, plus as much dancing as possible. We were delighted to honor Fern in 2016 at our 21st birthday bash and Honor Our Healers event!