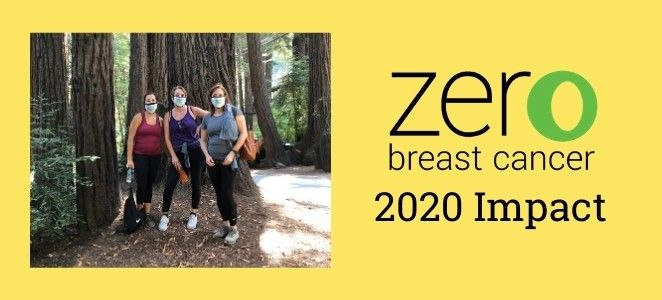 Your Support Makes Zero Breast Cancer More Relevant Than Ever!
2020 has been a challenging and difficult year for the world, with the pandemic bringing new health disparities and racial justice protests highlighting those that have existed for so long. ZBC continues to focus on reaching underserved communities. With your support, we have been able to build on our well-established practices and quickly pivot to work in this new environment.
ZBC's health and wellness for breast cancer prevention materials are always available free-of-charge online, which has allowed our outreach to easily transition to an increasingly online world. In response to the pandemic, we created an activity booklet for kids to educate and encourage them to be healthy while their options are limited as we stay home to save lives.
Of course, we know that it takes a village to raise healthy kids and to create healthy places. In response to the increasing burden of health inequities, we are now highlighting actions we can all take for a more just world that will benefit everyone's health.
And, as ZBC's Annual Dipsea Hike went virtual this year, your enthusiasm as participants, donors and sponsors carried us past our finish line goal of $75,000! THANK YOU for ensuring ZBC continues to make an impact!
While this year has been challenging, with your help, ZBC will have a successful 25th anniversary year in 2021!
Read on for some highlights of our 2020 accomplishments.

Because of you, in 2020 breast cancer survivors learned more about improving their health and wellness
Your ongoing support has allowed ZBC to act as a community partner in important research on survivorship. We bring together diverse survivors from the Kaiser Permanente Pathways Breast Cancer Survivorship Study to explore the topics they find most important. Now we are working with them to translate study findings into articles to improve the lives of people who have been diagnosed with breast cancer and those who care for them.
This year, with survivors and scientific experts, we have produced two new articles and blogs on Neuropathy and Memory & Thinking Problems that have been shared with over 3000 breast cancer survivors. These, and the article published in 2019, are now being adapted into English- and Spanish- language Fact Sheets to be shared online. In 2021, with your help, we will offer printed versions for survivors across Northern California and beyond.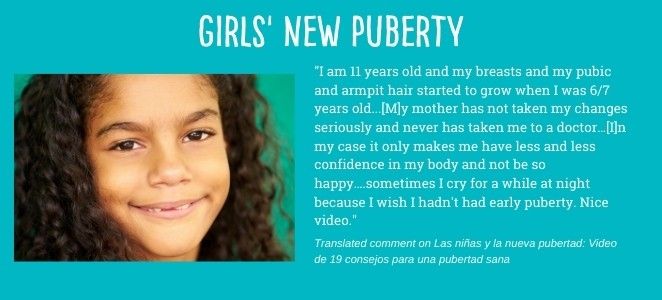 Because of you, in 2020 more girls connected over their experiences of puberty and their parents/caregivers learned about healthy puberty to reduce lifetime risk of breast cancer
ZBC's most popular YouTube video was the Spanish-language version of Girls' New Puberty: 19 Tips for Healthy Puberty (Las niñas y la nueva pubertad: Video de 19 consejos para una pubertad sana). By mid-November, it has over 66,000 views, 700 likes and 275 comments! This was a nearly 1,000% increase in views over 2019. It has become a place for girls to talk about their experiences with puberty and ask questions about healthy puberty.
ZBC's English-language microsite reached over 5,000 people, nearly a 200% increase over the same period in 2019. Here parents, caregivers and their girls learn about ways to be healthy during puberty.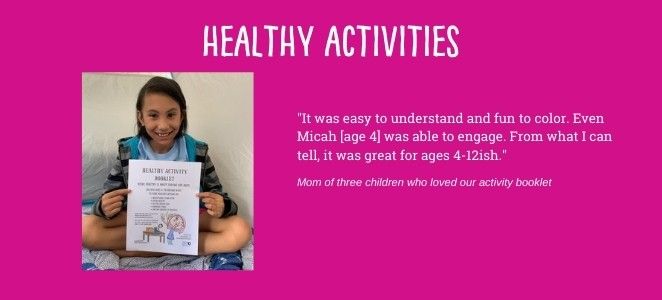 Because of you, in 2020 kids learned healthy behaviors that can reduce their lifetime risk of breast cancer
This year, ZBC released "Healthy Activity Booklet: Being Healthy is About Feeling Your Best" in English and Spanish. Over 575 people visited the download page on our website.
In 2021, with your help, ZBC will distribute printed copies of the activity booklet to underserved kids in the Bay Area and beyond. These booklets will be distributed through elementary school lunch pick-up locations, which have already expressed enthusiasm for sharing them with students.
With your ongoing support, ZBC also looks forward to creating more activities for kids in 2021!
Stay tuned for more of our exciting 2021 plans!