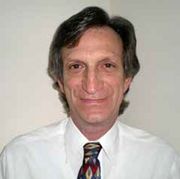 Director
Breast Cancer Prevention Project
Dr. Powell worked with the Marin County Department of Health & Human Services for 10 years studying breast cancer in Marin. His research there included mapping breast cancer rates in Marin, investigating the protective effect of pregnancy-induced hypertension (PIH) on breast cancer, exploring the high breast cancer rates seen in Latinas in Marin, and improving the methods of determining the risk status of individual women.
His work on breast cancer protection in women with PIH has led to the formation of the Breast Cancer Prevention Project, and he is currently working on two research studies through his relationship with Zero Breast Cancer and his position as Visiting Scientist at the Buck Institute for Research on Aging. Dr. Powell is Board Certified in Internal Medicine and received his M.P.H. in Environmental Health Sciences from UC Berkeley.