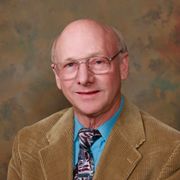 Elizabeth MA Stevens Prof. of Cancer, Developmental Therapeutics & Adjunct Professor of Medicine
Buck Institute for Research on Aging & Dept of Oncology-Hematology, UC-San Francisco
Dr. Benz is a practicing oncologist and translational breast cancer researcher. He has held faculty positions first at Yale University and then at University of California San Francisco, where he rose to the rank of Professor. Dr. Benz joined the Buck Institute in 2000 as a founding faculty member, and has since continued his clinical oncology practice at UCSF's Carol Franc Buck Breast Care Center where he also participates as a senior member of the UCSF Comprehensive Cancer Center's Breast Oncology Program. For over 30 years his laboratory efforts have focused on identifying molecular strategies to improve breast cancer diagnostics and therapeutics; one of his novel laboratory inventions, chemotherapy loaded within HER2-targeted immunoliposome (licensed as MM-302 to Merrimack Pharmaceuticals) is now in worldwide Phase-II clinical trials. Since 2009, Dr. Benz has co-led (with Prof. David Haussler at UCSC) the Buck Institute-UC Santa Cruz Genome Data Analysis Center serving the nationwide Cancer Genome Atlas (TCGA) program; in this capacity he has co-authored many high impact genomic studies on various cancer types, including a recent pan-cancer analysis (Cell 158: 929-944, 2014) that was recognized in early 2015 as one of the top 10 clinical research achievements. Over the past 3 decades, Professor Benz has also trained/mentored 25 postdocs, 11 doctoral (PhD) and 5 masters (MS) students; and former Benz lab trainees now occupy career positions in academia and industry across the US and abroad.