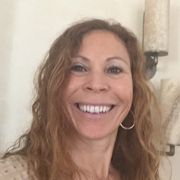 Breast Care Coordinator
Kaiser Permanente San Rafael
Ms. Landes recognizes that navigating a breast cancer diagnosis can be very challenging on many levels, and works to help and support patients as they face those challenges. She meets with all newly diagnosed breast cancer patients and follows them through the entirety of their treatment and into survivorship, the time after treatment is complete. She provides group and individual counseling, care coordination, advocacy, and resource linkage. She works with both patients and their family members.
Ms. Landes has been in the medical social work field for over 25 years and has worked in a variety of settings, including hospice, acute care, mental health and integrative medicine. She seeks to understand the needs of her patients and work to meet them through whatever means that are available.