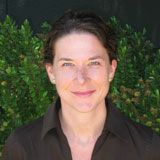 Medical Director & Breast Surgical Oncology and Gynecologic Surgeon
Marin General Hospital & Prima Medical Group
Dr. Leah Kelley is an award winning physician specializing in breast and gynecologic surgery. She has spearheaded innovative programs including the Marin Cancer Center's High Risk Breast Program. She received her medical degree from the University of Chicago, graduating with high honors. While a medical student, Dr. Kelley developed a lifelong passion for women's health. She went on to residency training in obstetrics and gynecologic surgery at the University of California, San Francisco and completed a fellowship in breast surgical oncology at the University of Southern California. The USC fellowship is the only Society of Surgical Oncology certified program that teaches oncoplastic surgery, a specialized surgical approach that combines the principles of cancer surgery with the techniques of plastic surgery to achieve optimal cosmetic and oncologic results.
Combining state-of-the-art, precision breast surgical care with a holistic approach to breast cancer and gynecologic care, Dr. Kelley strives to bring the best of women's healthcare to each patient. She builds education and outreach into every aspect of care. She also seeks to educate the community about breast cancer and prevention, including the underserved Latina population.