Formed in 2007, the Plexus Art Group is composed of Bay Area artists who make and exhibit fine art that addresses social and political concerns directly impacting its members and the community at large. This 38-hat collection was made in honor of fellow Plexus artist and founding ZBC board member, the late Roni Peskin-Mentzer while she was going through chemotherapy.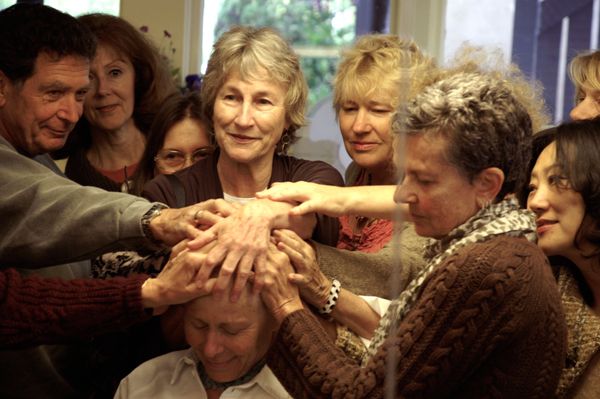 After Roni learned that her breast cancer had returned, the group wanted to do something to support her. Roni said, "I'm going to lose my hair again when the chemotherapy starts. Let's create comfortable hats (not wigs) that are works of art. Let's show the world beauty!" The Plexus Art Group responded with enthusiasm, generosity, and creativity by handcrafting these one-of-a-kind hats. Wearing the hats helped Roni enormously to improve her sense of strength, femininity and confidence while going through treatment

An HBO documentary film by Cynthia Wade and Robin Honan that featured the Plexus Hat collection was nominated for an Academy Award in the "Best Documentary Short" category in 2013. The film, entitled "Mondays at Racine", tells the story of two sisters who open the doors of their Long Island hair salon once a month to women diagnosed with cancer and undergoing chemotherapy and the support system that they create.
In 2010, the collection was put up for auction and purchased by philanthropists, Steve and Britt Thal, who generously donated it back to Zero Breast Cancer. In 2021, ZBC donated the collection to the Marin History Museum.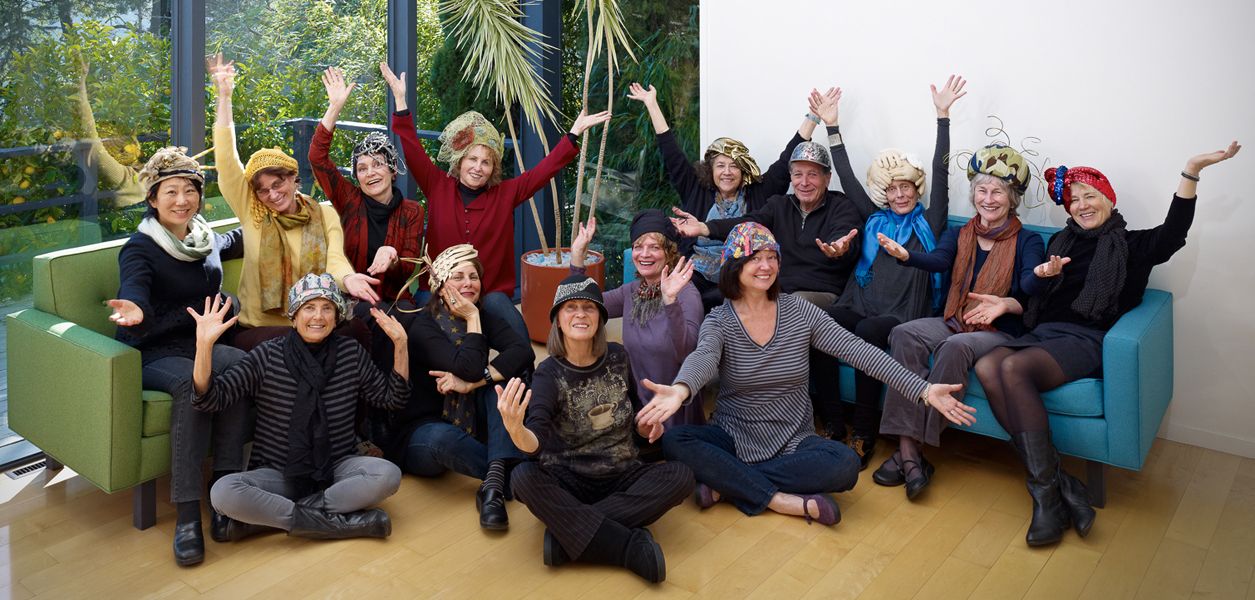 Back Row (From left to right): Jennifer Kim Sohn, Elise Cheval, Ventana Amico, Juline Beier, Karen Balos, Stuart Wagner, Roni Mentzer, Diana Shore, Susan Doyle
Front Row (From left to right): Roz Ritter, Marla Brill, Giselle Kappos, Pam Leith, Julie Garner