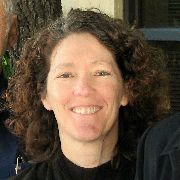 Community Epidemiology Program Director
Marin County Dept. of Health & Human Services
Ms. Ereman is the head of the MCDHHS Community Epidemiology Program and has a keen interest in the tracking and prevention of illness and disease within the Marin community. She is director of the Marin Women's Study, a pioneering, community-based research program investigating breast cancer. A trained epidemiologist, Rochelle received her undergraduate and master's degrees, as well as Doctoral training in Nutrition Sciences from the University of California, Davis and a Masters in Public Health from the University of California, Berkeley.
Prior to her work in the epidemiology program, Ms. Ereman served as the maternal and child health director for Marin County. She also conducted clinical research in the area of human lactation at the University of California at Davis, ran three prenatal clinics in Yolo County, lectured at the University of California at Davis and Dominican University. Her current work focuses on health equity, the social determinants of health, evaluating health program successes, strategic planning for the department, the epidemiology of breast cancer in Marin County, and the translation of epidemiologic concepts to the community. When she's not at work, you'll find her on the trails in Marin hiking or biking.