Tuesday, April 14, 2015 8:30AM-4:30PM - The California Endowment, Oakland, CA
Please join us for an informative and interactive workshop on using geographic data for research and interventions on breast and other cancer risk factors. Geographic data has the potential to make a significant contribution to the identification and quantification of environmental and social factors that impact our health.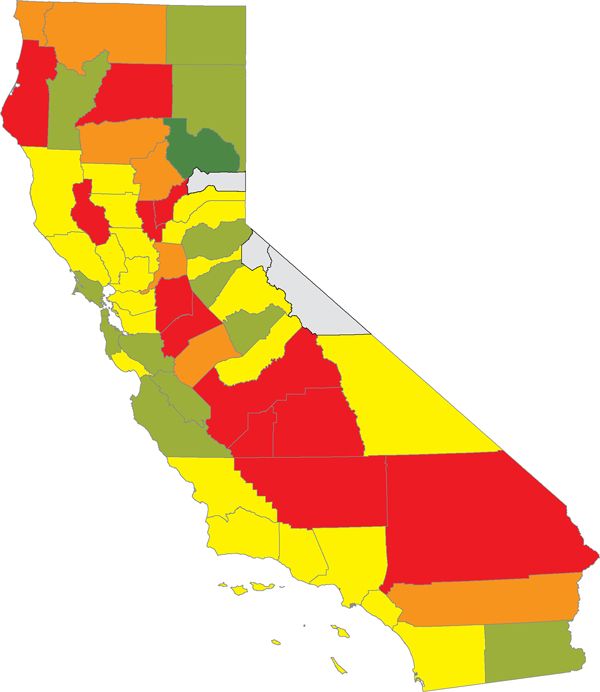 Highlights:
Case studies of how researchers have used GIS to explore breast cancer risk factors
Community organizations demonstrating how geographic data are translated and applied
Who should attend: environmental and breast cancer advocates, academic and community-based researchers, public health professionals, public policy leaders, health educators and community members.
Together we will generate ideas and partnerships for community-engaged breast cancer studies using GIS technologies and approaches.
$50 fee, Scholarships available CLICK HERE
Pre-Workshop Short-course: Space Time Analysis for Health and the Environment
Monday, April 13, 2015 8:30AM-4:30PM - The California Endowment, Oakland, CA
Space is limited to 20 participants
This 1-day class will provide instruction on the space-time analysis of data relating health events to potential sources of environmental exposures. Examples of data will include the time and place of residence of individuals with a given diagnosis, space-time paths of cases and controls over the life course, and cancer rates in local areas through time. We will focus on chronic diseases, such as cancer.
Instructor: Geoffrey Jacquez, PhD
Suitable for: students, environmental and health faculty, researchers and community activists (a basic understanding of data and statistics would be useful)
$125 fee, Scholarships available CLICK HERE
Provided:
Hands-on methods training with supported exercises
1-year SpaceStat software license
Lunch, beverages and breaks

Bring:
Your Windows-compatible laptop with SpaceStat installed (license included)

These events are supported by the California Breast Cancer Research Program award 21MB-0001 with space donated by The California Endowment
---